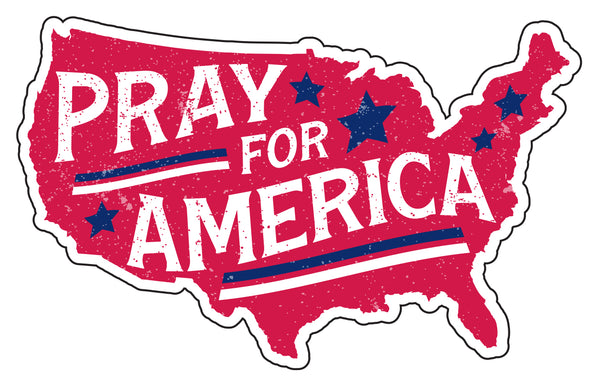 "Pray for America" Vinyl Stickers
This product must be purchased in packs of 25.
Encourage those around you to pray for America by putting this sticker on your car, laptop, or virtually anywhere else! The sticker is cut out in the shape of the USA with a beautiful red, white, and blue design. They are printed on 4 mil. white high-gloss vinyl, which is weather-resistant and great for outdoor use.