Resources You Can Trust
Strengthen your home and church with materials created by seasoned Christian leaders, historical figures, and many of our own ministries at North Valley Baptist Church. Dedicated to preserving old-time religion and reaching the world with the gospel, North Valley Publications will surely build your Christian life.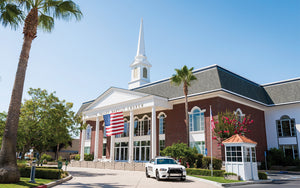 A Ministry of North Valley Baptist Church
North Valley Baptist Church was established in 1975 with a small band of 75 people. In 1976, Dr. Jack Trieber was called to pastor this infant work. God has greatly blessed the ministry of our pastor. From 1975 to the present, more than 4 million people have come to hear the preaching of God's Word, with over 80,000 making a profession of faith in Christ for salvation in one of our services, and over 18,000 following the Lord in believer's baptism.