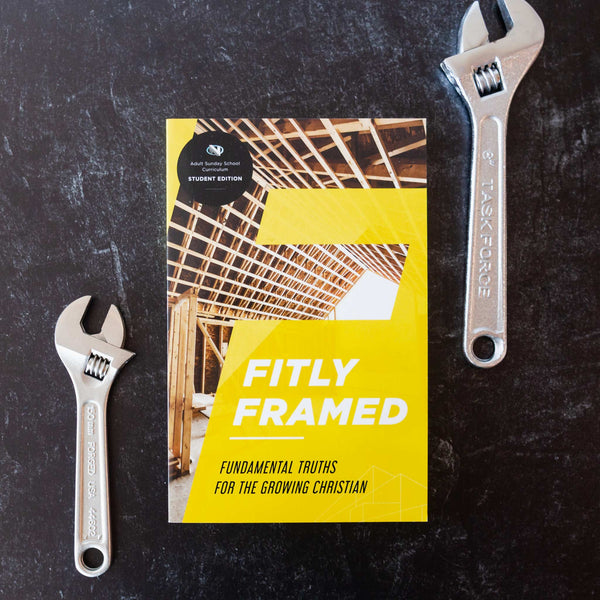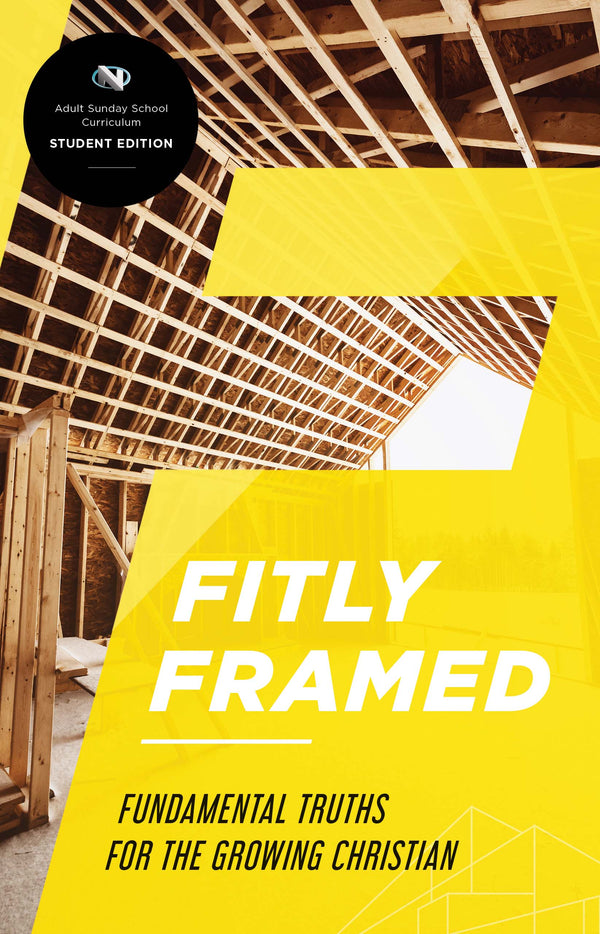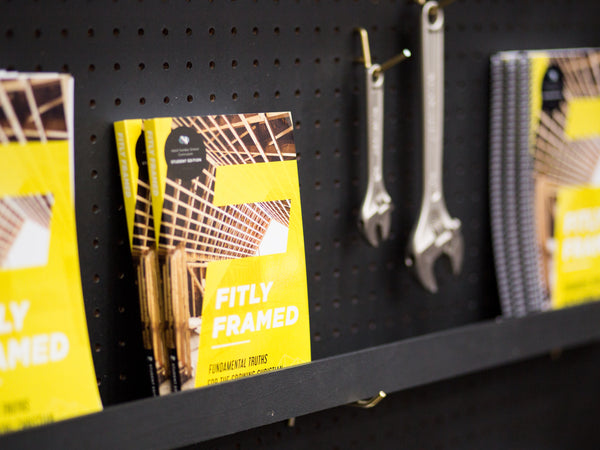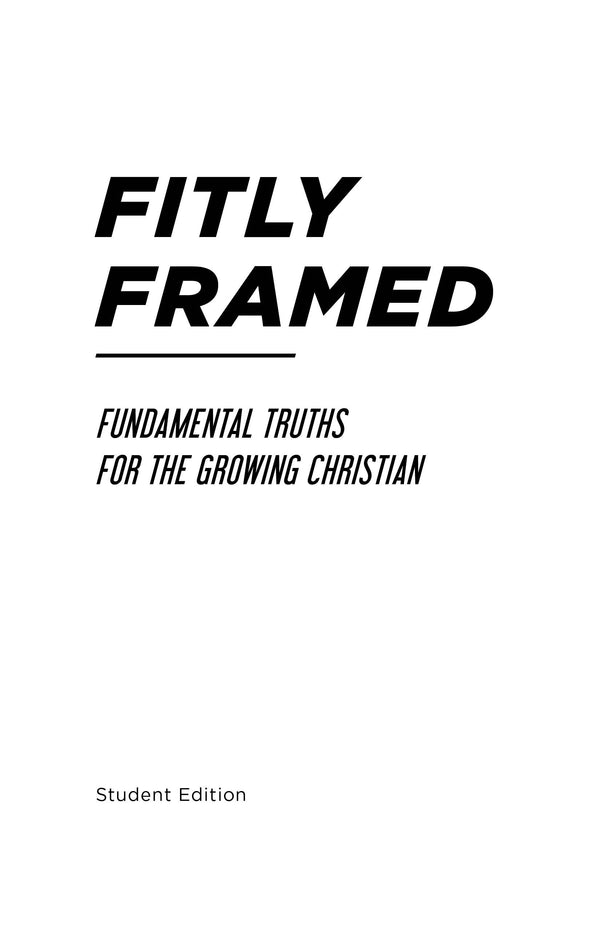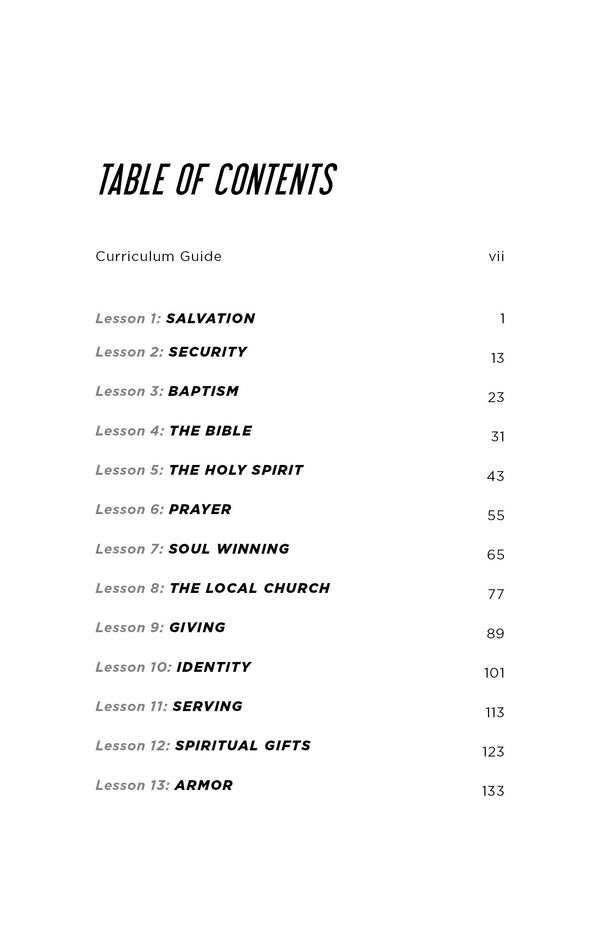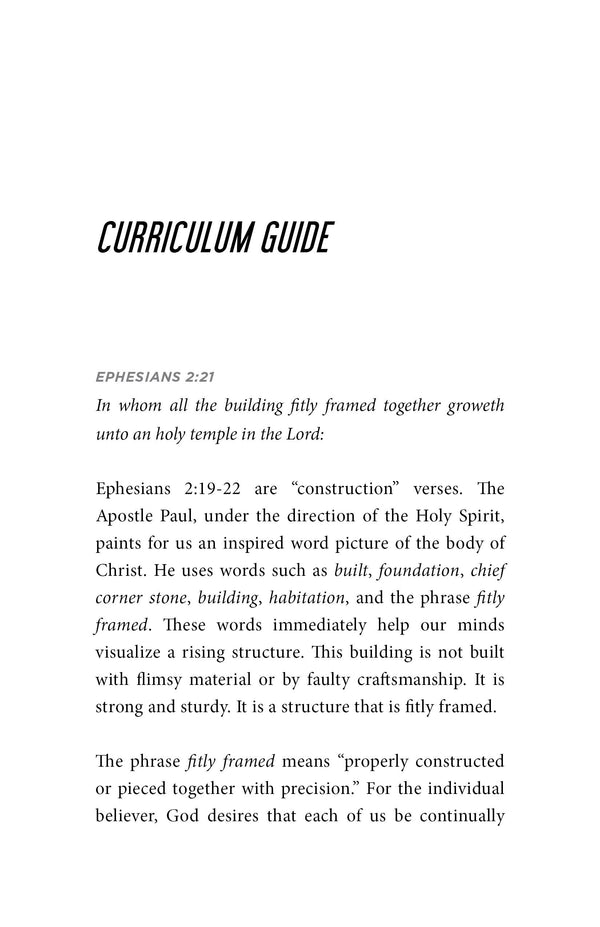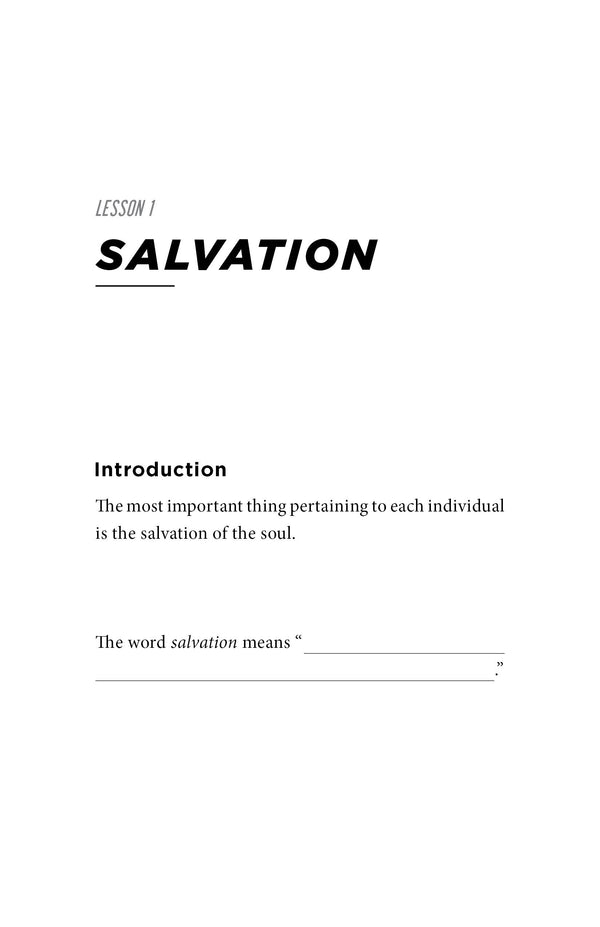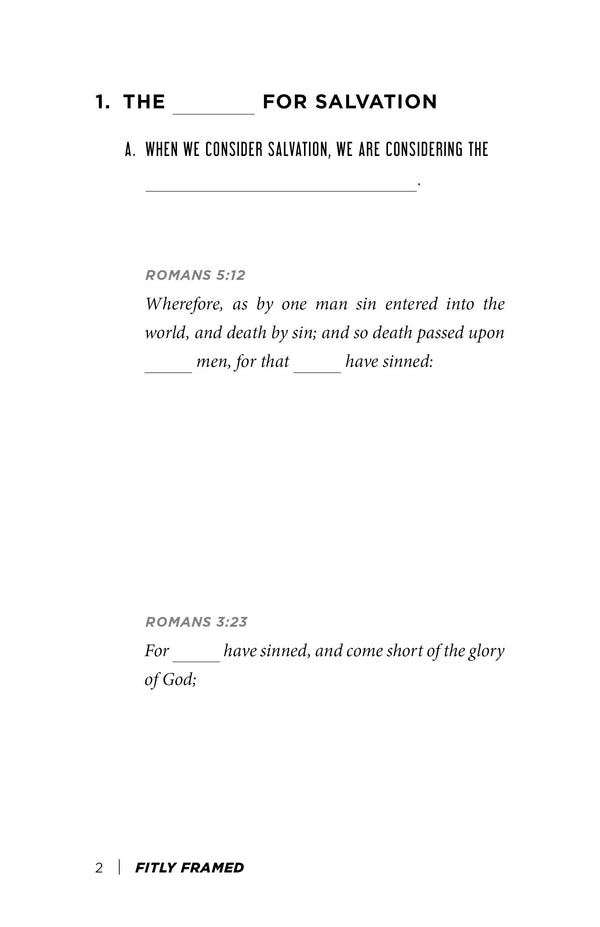 Fitly Framed Student Edition
Fitly Framed Student Edition
EPHESIANS 2:21
In whom all the building fitly framed together groweth unto an holy temple in the Lord:
The phrase fitly framed means "properly constructed or pieced together with precision." For the individual believer, God desires that each of us be continually growing in grace. The goal of the Fitly Framed curriculum is to aid the Christian in this growing process. This curriculum is designed to explain foundational, biblical truths so that the students will gain a clear understanding of what the Bible teaches in order to strengthen the framework of their faith.
This Student Edition is intended to be used in conjunction with the Fitly Framed Teacher Edition.
About the Author:
Since 2006, Justin Cooper has served the Lord full-time, preaching across the nation as an evangelist and later pastoring a church. In 2019, God led him to join the staff of North Valley Baptist Church where he currently serves as an assistant pastor, college professor, and Sunday school teacher. He and his wife Desarae have one son.
(160 pages, paperback)
ISBN: 978-1-60171-748-1