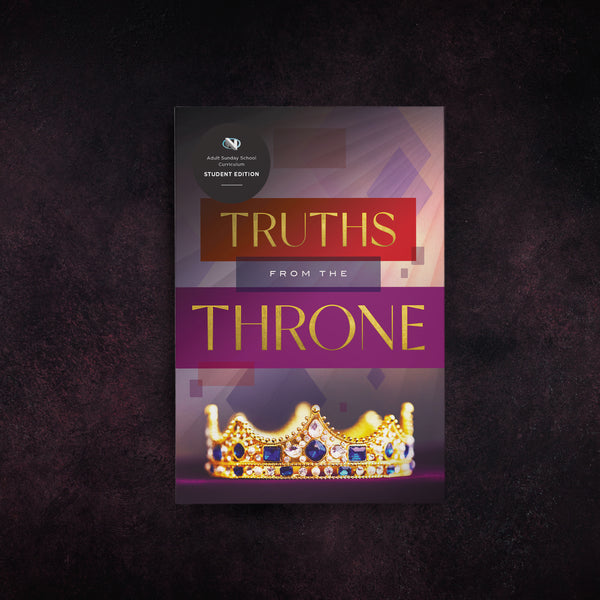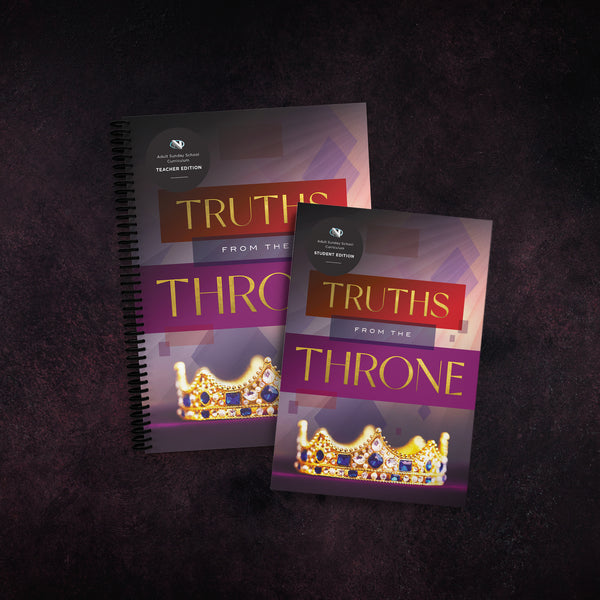 Truths from the Throne Student Edition
Truths from the Throne Student Edition
In the Bible we have recorded for us, under the divine direction of the Holy Spirit, the lives of select men and women from the pages of history. Why? For our admonition and learning. Thus, the goal of the Truths from the Throne curriculum is to aid the believer in understanding the generational accounts of several Bible characters, particularly the kings of the Jewish monarchy. Some magnified the Lord and were powerful spiritual leaders; most did right in their own eyes and eventually destroyed their own lives and kingdoms. This curriculum is designed to encourage God's people to learn from their legacies and apply those spiritual truths to their daily living.
This Student Edition is intended to be used in conjunction with the Truths from the Throne Teacher's Edition.
About the Author:
R. Craig Burcham is an extraordinary Bible scholar, author, and servant of God. From his salvation at an early age, he has experienced a regular involvement in various aspects of the ministry. He served as a missionary with his family in Japan, pastored in Missouri, and currently pastors the Mountain Vista Baptist Church in Sierra Vista, Arizona. He is also an adjunct faculty member of Golden State Baptist College, teaching in the Bible Department.
(144 pages, paperback)
ISBN: 978-1-60171-770-2