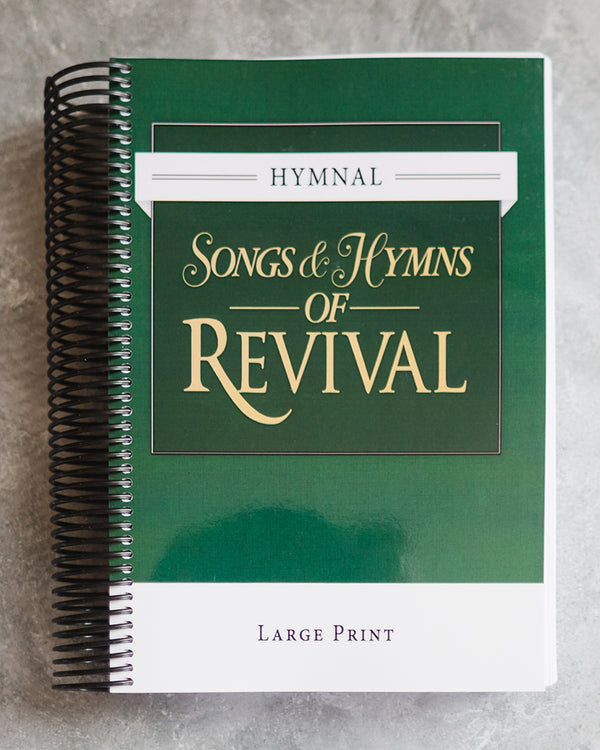 Songs & Hymns of Revival - Large Print: Spiral Bound
People visiting the North Valley Baptist Church in Santa Clara, CA have commented on the excellent music and singing they enjoy during their visit. Those songs are now available in this hymnal, Songs & Hymns of Revival from North Valley Publications.
Our best-selling hymnal includes 551 of the most loved songs of the church, traditional hymns sung by our forefathers, and great congregational and evangelistic songs not found in most hymnals. 
This spiral-bound edition of Songs & Hymns of Revival is especially designed for those who want a larger print size than the standard hardback or spiral-bound hymnals and features a durable plastic spiral binding. The interior pages match up with our standard print hardback versions of Songs & Hymns of Revival, so you will be able to easily find songs along with the rest of the congregation.
Click here to download the song list for Songs & Hymns of Revival.