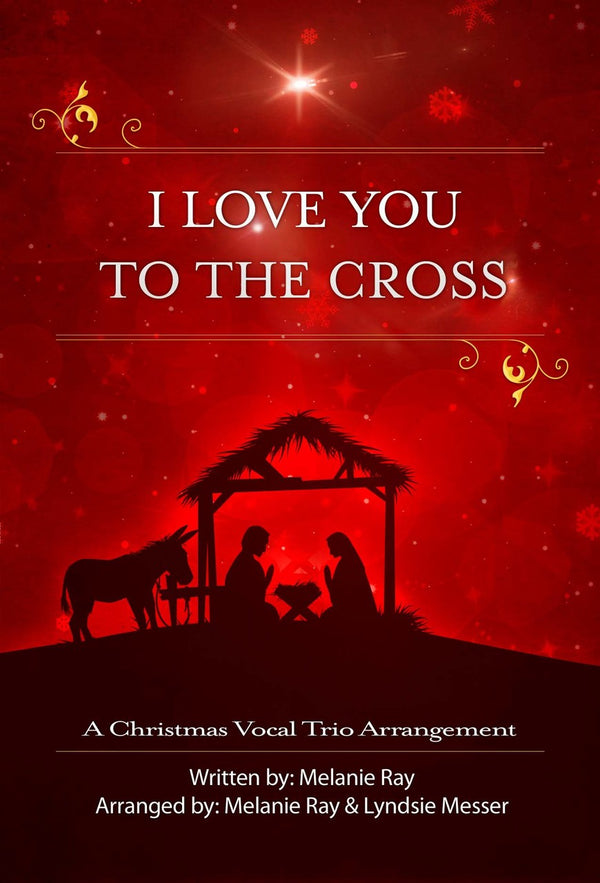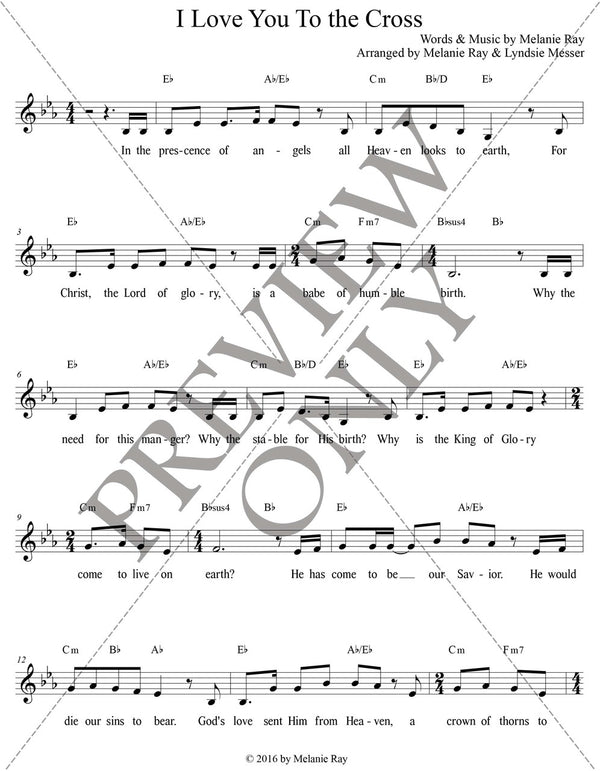 Vocal: I Love You To the Cross
The purchase of I Love You To the Cross includes the downloadable file plus one print and each additional print for $2.95.
Due to copyright laws, you will only be permitted to print the number of copies you buy. Any form of copying the downloadable music is illegal.
Product Information:
1) Key: Eb - Available in the key of F upon request.
2) Vocal Range: G4-C5
3) Vocal Group: Trio
4) Format: Vocal lead sheet with chord symbols