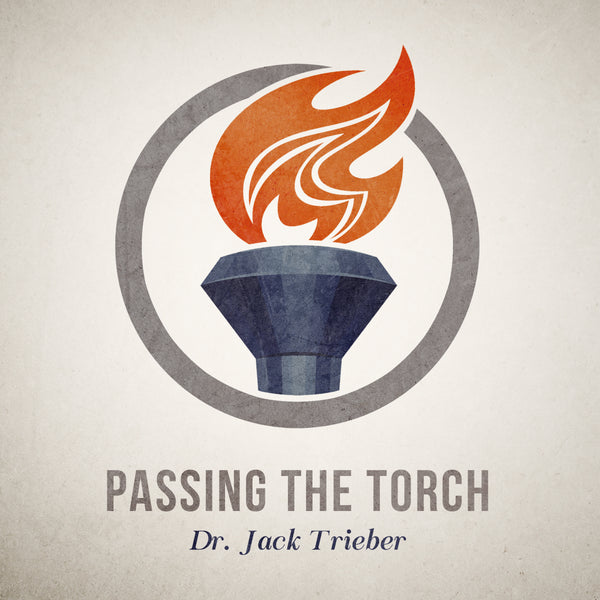 Passing the Torch - Audio Book
Passing the Torch - Audio Book
Read and written by Dr. Jack Trieber
In Passing the Torch, Dr. Jack Trieber, remembers preachers of yesteryear and the tremendous impact they have had on both his ministry and old-time religion. Dr. Trieber believes it is the responsibility of our generation to receive the torch passed from heroes of the faith and safeguard it from influences of the contemporary movement.
About the Author:
The Lord has accomplished much through Dr. Jack Trieber since he became the pastor of an infant work in 1976. Under his leadership, the North Valley Baptist Church has been blessed with substantial spiritual and numerical growth each year. The church is home to North Valley Baptist Schools and Golden State Baptist College, where his focus is to prepare the next generation for Christian service. Dr. Trieber and his wife Cindie have three children and fourteen grandchildren.

Length - 28 minutes 11 seconds
*This is a downloadable product. After you purchase the audio book, you will receive an email with a link to download the file.