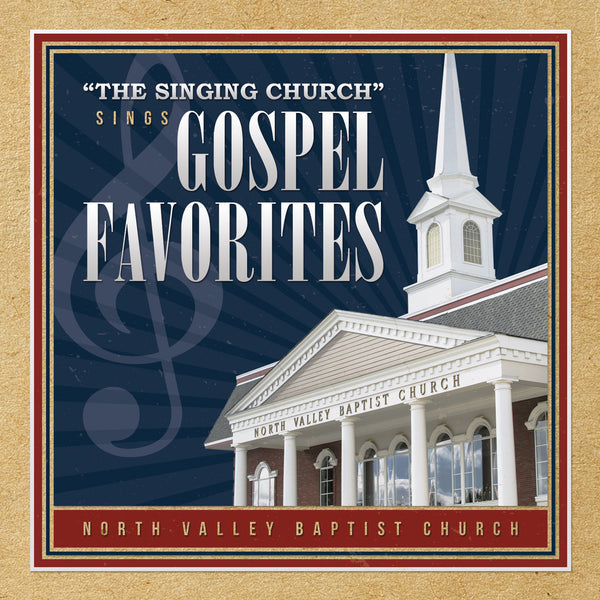 The Singing Church Sings Gospel Favorites
The Singing Church Sings Gospel Favorites
The North Valley Baptist Church presents another live recording of its exciting congregational singing. North Valley Baptist Church has a widespread reputation as a singing church. The 16 tracks you will hear on this recording are a reflection of the constant joy and constant singing of our pastor, Dr. Jack Trieber.
Welcome

When We All Get to Heaven

Redeemed

At Calvary

I Sing the Mighty Power of God (Redemption Singers)

Like a River Glorious

My Jesus, I Love Thee (Heather Kissell and Amie Lara)

I Love to Tell the Story (Lauren Morris)

He Keeps Me Singing

Victory in Jesus (Voices of Revival)

Grace Greater Than Our Sin (Vennie Strouf)

Face to Face (Rosalie Felix)

Sweet By and By (Guided by Grace)

This World Is Not My Home (Calvary Quartet)

Cleanse Me (Echoes of Joy)

Tell Me the Story of Jesus (Sandie Slye)
For music previews, click the link below!