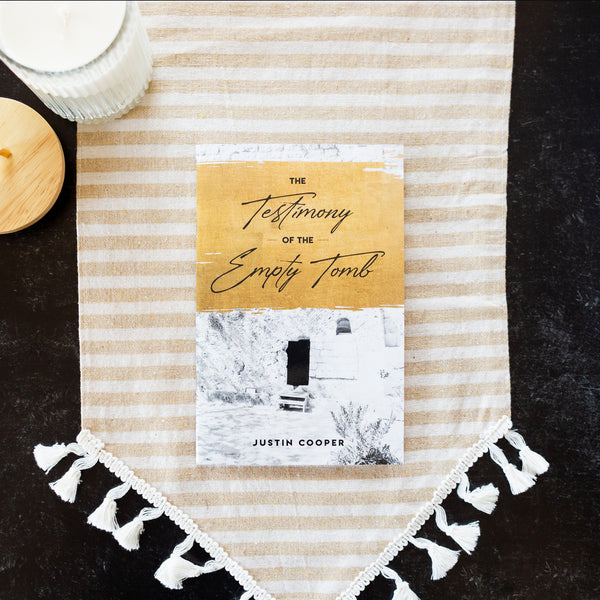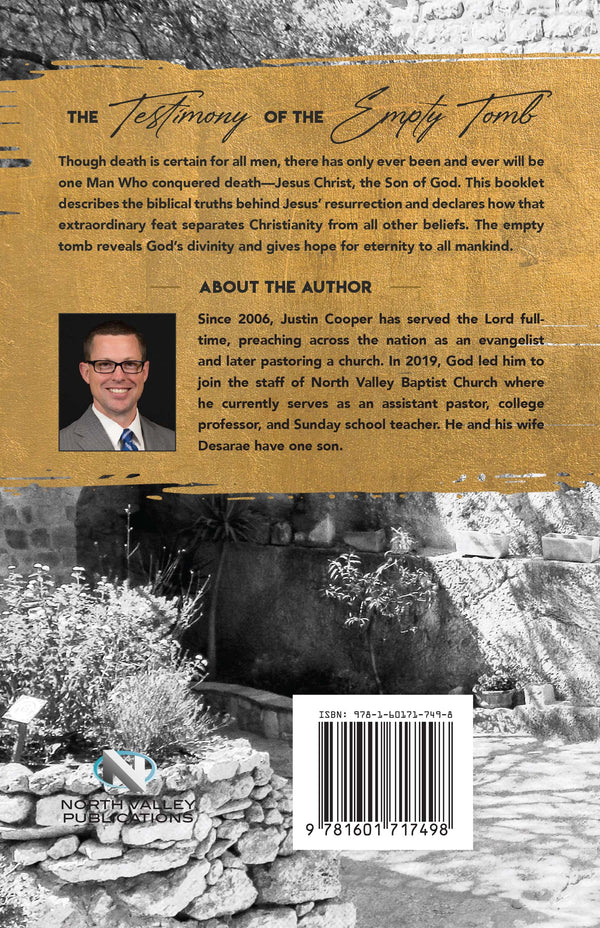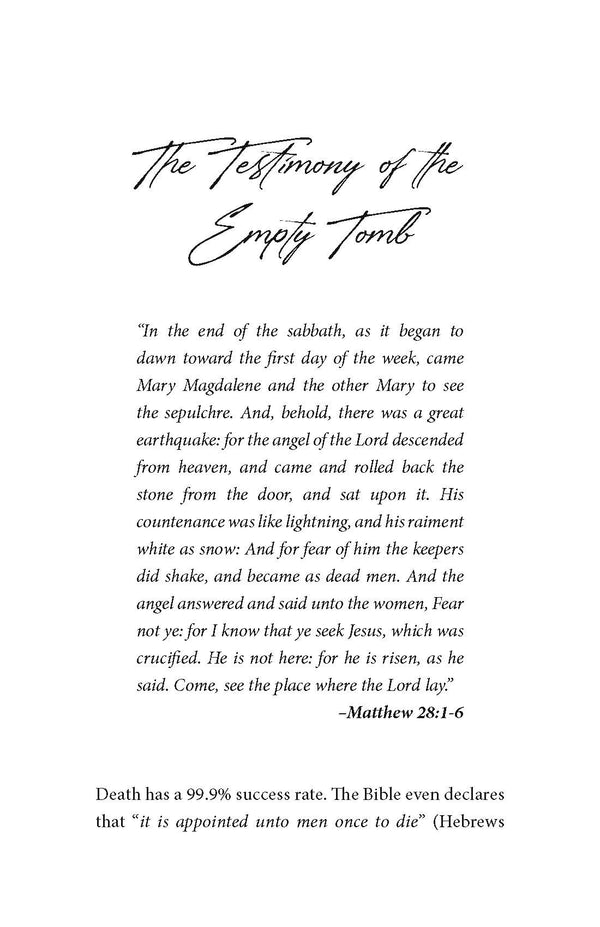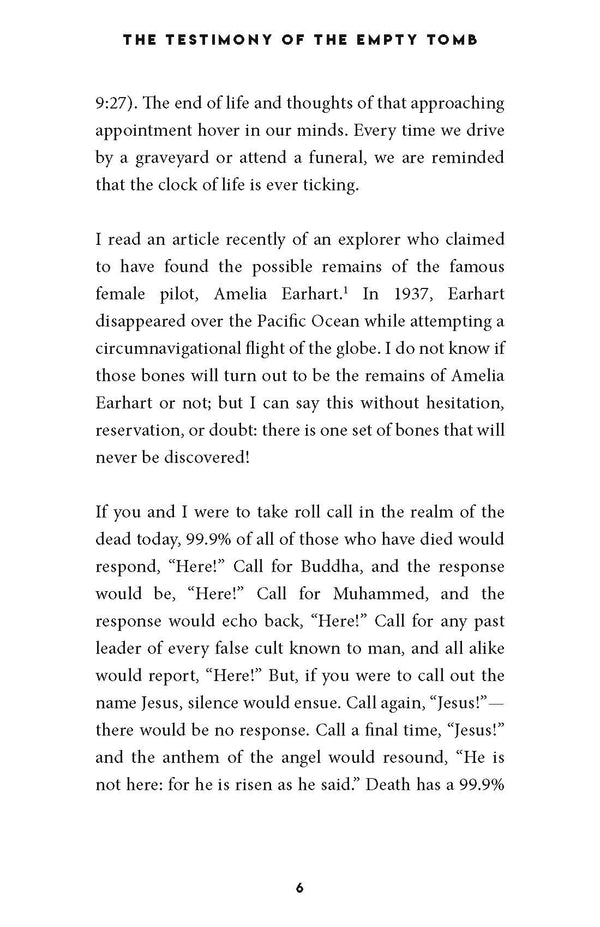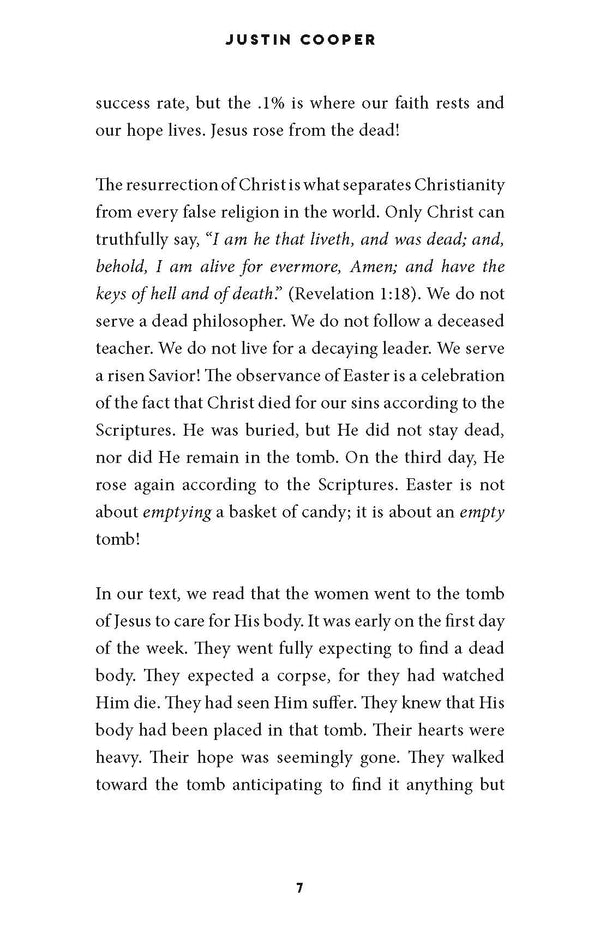 The Testimony of the Empty Tomb
The Testimony of the Empty Tomb
By Justin Cooper
Great Church Giveaway For Easter Sunday!
Easter is about more than just egg hunts and candy scrambles. It is about the greatest event in history--the resurrection of our Savior Jesus Christ! Use this booklet to share that truth with others this Easter.
Summary
Though death is certain for all men, there has only ever been and ever will be one Man Who conquered death—Jesus Christ, the Son of God. This booklet describes the biblical truths behind Jesus' resurrection and declares how that extraordinary feat separates Christianity from all other beliefs. The empty tomb reveals God's divinity and gives hope for eternity to all mankind.
About the Author
Since 2006, Justin Cooper has served the Lord full-time, preaching across the nation as an evangelist and later pastoring a church. In 2019, God led him to join the staff of North Valley Baptist Church where he currently serves as an assistant pastor, college professor, and Sunday school teacher. He and his wife Desarae have one son.
(32 pages, paperback)
ISBN: 978-1-60171-749-8