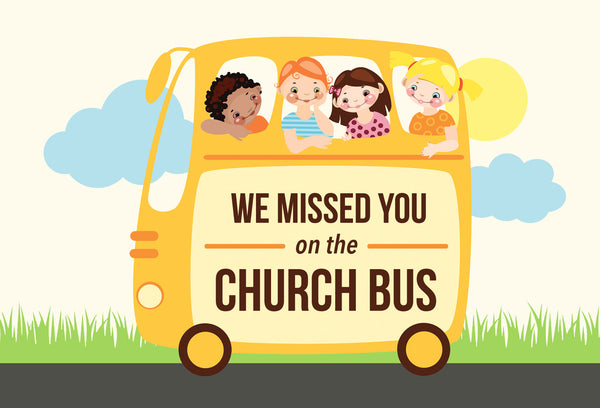 We Missed You on the Church Bus Postcards
Postcards must be purchased in packs of 25.
Looking for a way to be an encouragement to a friend, visitor, pastor, church member, or student in your Sunday school class? These full-color, two-sided (4"x6") postcards are a perfect way to brighten someone's day! Each card is printed on premium uncoated paper to ensure clean, non-smudged handwriting. To mail your personally handwritten cards, USPS postcard stamps are required.