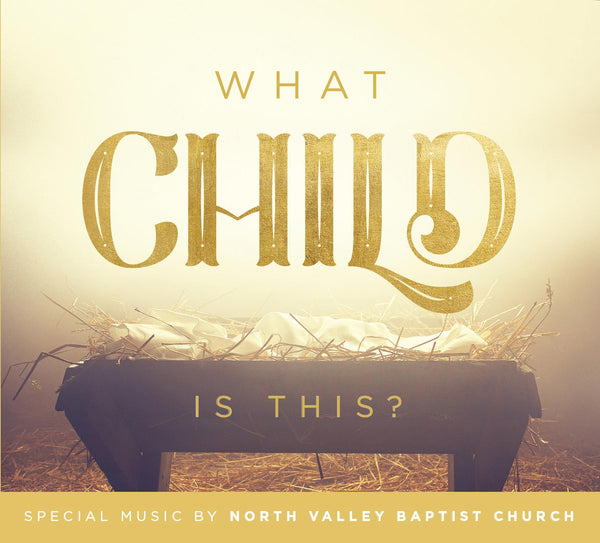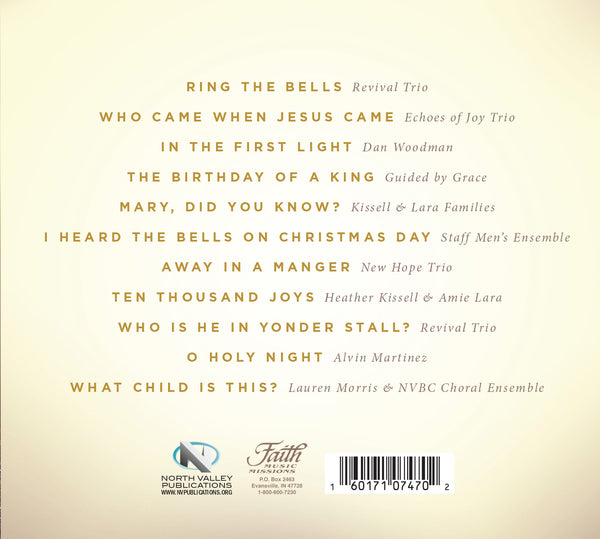 Also Available On: 
What Child Is This?
Featuring many special music groups from North Valley Baptist Church, this powerful Christmas vocal CD is sure to stir the hearts of all who hear it.
Ring the Bells

Who Came When Jesus Came

In the First Light

The Birthday of a King

Mary, Did You Know?

I Heard the Bells on Christmas Day

Away in a Manger

Ten Thousand Joys

Who Is He in Yonder Stall?

O Holy Night

What Child Is This?