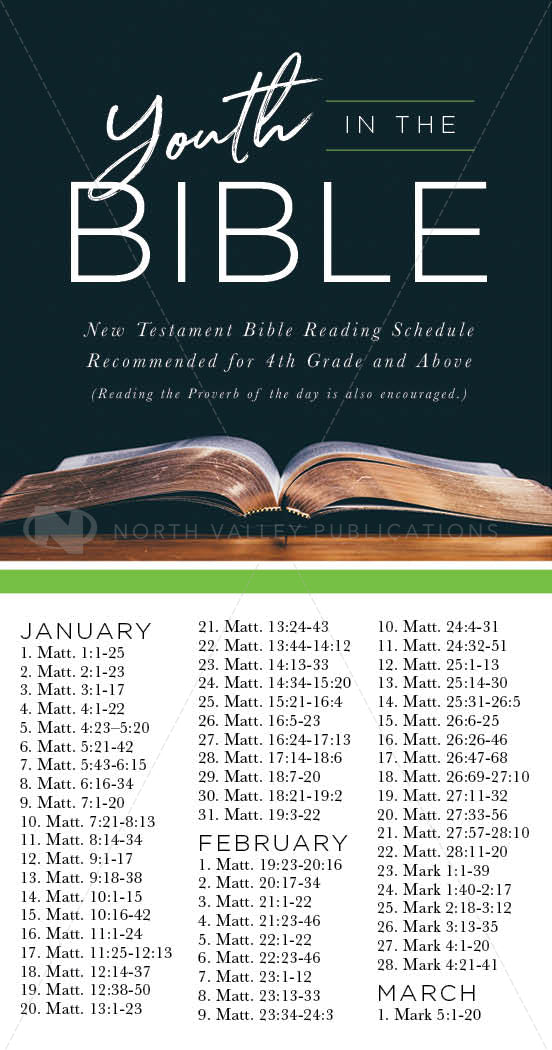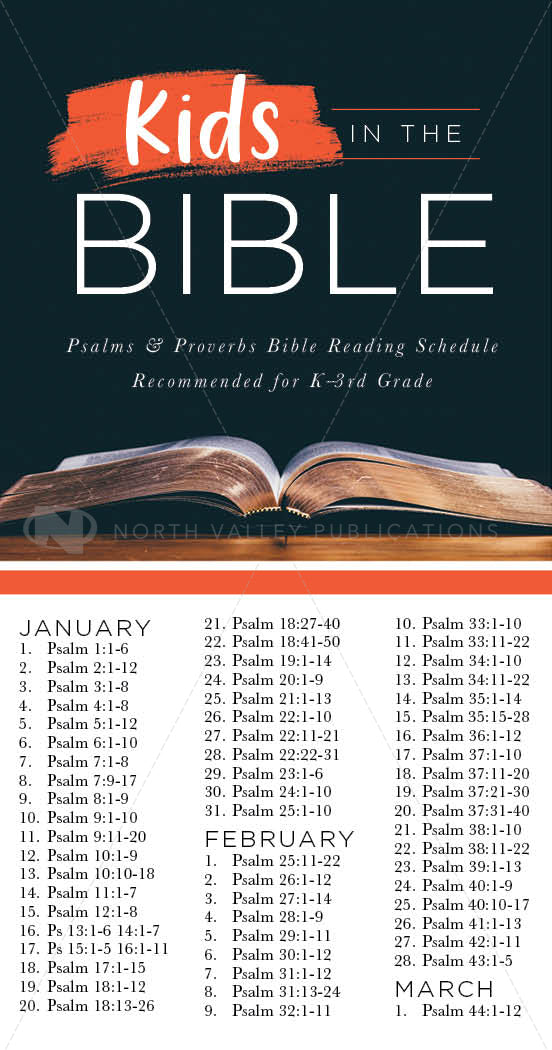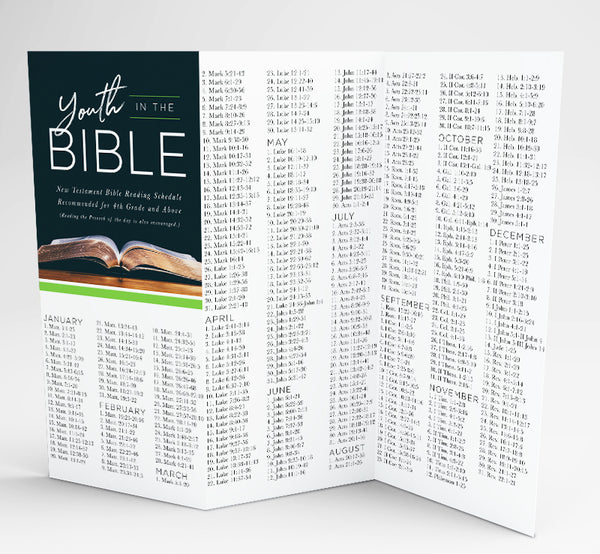 Bible Reading Schedules: Youth
Bible Reading Schedules must be purchased in packs of 50.
Make reading God's Word enjoyable and attainable for your children. This full-color, tri-fold Bible reading schedule includes two unique plans: one for K – 3rd grade and one for 4th – 6th grade. Using the primary plan, a child will read through Psalms and Proverbs in one year. Using the junior-aged plan, one will read through the New Testament in one year. Bible reading schedules are great resources for Sunday school classes, bus routes, and other children's programs in your church.