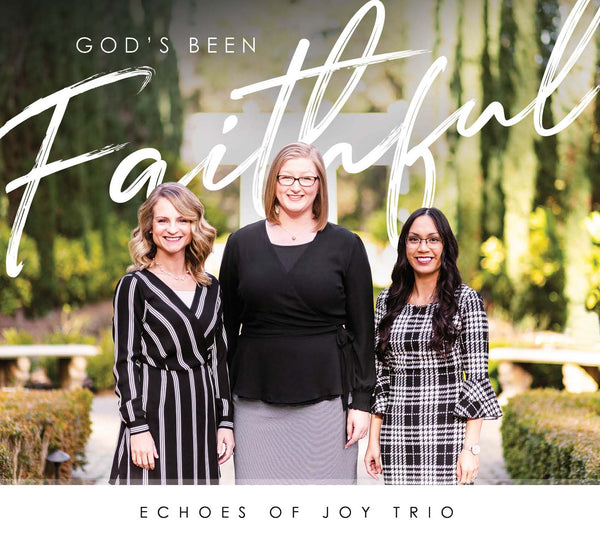 For music previews, click one of the links below!
God's Been Faithful
You will enjoy the beautiful arrangements and close harmony of a group that has been singing together for many years. The Echoes of Joy convey their christ-honoring spirit through songs like "Amazing Love," "He Chose Calvary," and "Dost Thou Not Care?" You may also enjoy the Echoes of Joy's other music CDs It is Well and Old-time Religion.
My, My, My
God's Been Faithful
Forever Changed
Amazing Love
Be Not Afraid
You Can Still Find Forgiveness
He Chose Calvary
When Jesus Speaks Life
I Am
Look for Me at Jesus' Feet
Dost Thou Not Care?